OSK06AS300550 Powder sintering laminating molding machine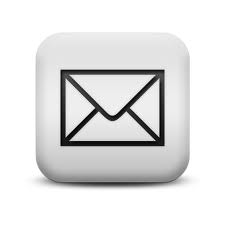 Application
"Additive Manufacturing"large type powder sintering laminating molding machine, the first Japanese functioning device can create a model in short time, using 3D CAD data.
Depending on the application, it can choose the material such as nylon, synthesis rubber, and polystyrol. Material change is also easy.
Due to the use of coat function, it can be used as model for exhibition and photography
Since it uses the enginieering plastic powder, it is possible to produce the final product from sample
Features
Advanced features
- OSK06AS300 can independently regulate the temperature of front/rear parts by using multipoint touch sensor (infrared sensor)




- OSK06AS550 can independently regulate the temperature of front/rear parts by using multipoint infrared sensor and multipoint high-precision thermometer together




- Non-contact sensor has stain prevention function




- By using beam expert it minimizes the beam focus




Running costs are drastically reduced
- By using new lamination system (smart recording),the powder deterioration is restrained,and the materials recycle rate grows up. In comparison with competing models, material cost is 2-3 times reduced




- The lifetime of CO2 laser is almost 50,000 hours, it can work for 5 years without tube change




High reliability of device at operation
- It uses heater safety circuit + independent overheat protection controller, heater voltage change correction circuit, laser output detection structure and cooler with heat exchanging device for dust protection




Wide range of options
- All devices are equipted with CO2 laser and can be change to the high-resolution fiber laser




- All devices are equipted with roller recoater, can be change to the blade recoater,depending on the material used.




- Laser exposure method can be changed from CES to ECE




Easy change of materials
- By installing/removing the cartridge, the materials can be easily supplied




- The replacement of different materials is very simple and takes only 30 minutes




Uses the local control software "SEMware"
- Upgraded during the maintenance




- User-friendly interface (Big font,clear display structure)




- Easy setting and control of moulding conditions that correspond to different powder materials
Effect
Extra features of materials and moulded products
- In powder sintering laminationg molding, materials such as resin, sand and metal powder are selected accoriging to purposes




- Very strong and tough moulded parts can be applied as assembly and function evaluation model




- It can be also applied for other purposes such as wind-tunnel test model and others




High productivity and convenience
- High speed moulding technology, allowing 6・2m/sec laser scanning




r - As it doesn't acquire any kind of support, no need to add or delte support on data.Putting parts sterically is possible.




- By putting it sterically, you can reduce the time of moulding and loss of powder material




- It is possible to add and delete parts during the moulding process




The technology, closest toAM (Additive Manufacturing) method
- It can directly mould the functional parts, parts of rocket and plane, and parts in medical field. The nunber of directly using these parts in field is rising..
Specification



Model
OSK06AS550
OSK06AS300
Working size
-Big moulding size
-Middle moulding size
 
X550㎜×Y550 ㎜×Z500㎜
X300㎜×Y300㎜×Z400㎜
 
-Real moulding size
-Real moulding size
 
X480㎜×Y480㎜×Z480㎜
X290㎜×Y290㎜×Z370㎜
Functions for
-Moulding system and moulding speed
increasing the
 ・Using high precision digital galvanometer mirror
high precision
 ・By using the photonics planning, the beam diameter was minimized.
 
 ・It uses original zigzag method for laser exposure, therefore raise the moulding speed
 
- Stable moulding atmosphere and uniform temperature distribution
 
 ・OSK06AS550 independently controls the temperature of front/rear parts by 8 infrared sensors
 
 ・OSK06AS300 independently controls the temperature of front/rear parts by 5 infrared sensors
 
 ・Base heater is used at base plate
 
 ・Infrared sensor part implemented with dirt protection
Laser
-RF built-in CO2 laser (100W) 
-RF built-in CO2 laser (55W)
 
 ・beam diameter φ0.48mm
・beam diameter φ0.30mm
 
- option Fiber laser (50W)
- option Fiber laser (50W)
 
 ・beam diameter φ0.30mm
 ・beam diameter φ0.17mm
Laser scanning
- Max. scanning speed 12m/sec
- Max. scanning speed 6m/sec
 
- Zigzag scanning method
- Zigzag scanning method
Data processing
- Computer Pentium4 More, than 3GHz
 
- Software Windows XP Professional SEMware
 
- Interface STL Format
Reliability
- Safety device, detecting the output value of laser , that exceeds the set value
 
- Heater safety circuit + Independent control and overheating protection
 
- AVR Unnecessary heater voltage correction function (infrared heater part)
Accessories
-Brake out station
-Bart cartridge (1pc)
 
-Laser chiller
-Feed cartridge (2 pcs)
 
-Cartridge lifter
 
Option
-50W Fiber laser
-Bruster
 
-Equipment for automatic
-Mixer
 
recycle of powder material
 
 
-Nytrogen supply equipment
-Shifter
 
-Explosion-proof vacuum cleaner
-Compressor
Installation atmosphere
Power
3phase AC200V +/-10% 75A 50/60Hz
3 phase AC200V+/-10% 50A 50/60Hz
Air condition
Room temperature 18・4℃(during the moulding +/-2deg.C)Humidity - less, than 70%
Size of the device
Structure
(W×D×H)          Weight
(W×D×H)
Main body
2,100x1,520x2,400mm 2,000 kg
2,070x1,280x1,950mm 1,500 kg
PC cabinet
600x730x1,750mm 120 kg
600x730x1,750mm 120 kg